Beyond the sandy beaches, breathtaking water views and picturesque palm-lined streets, when it comes to domestic abuse and violence, Palm Beach County, Florida, could be Anytown, USA, where far more women, men and children suffer in shame and silence than officially reported.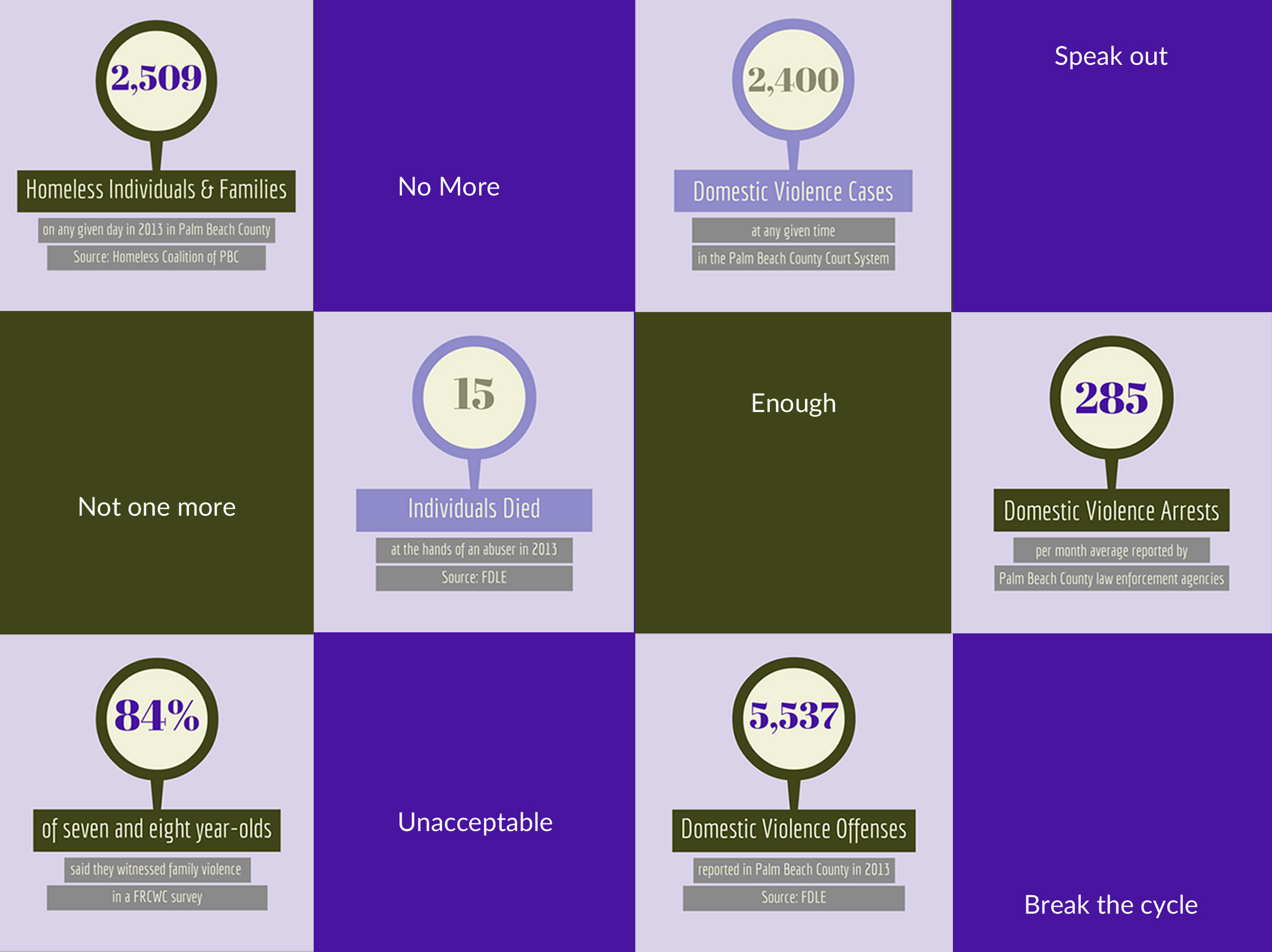 The Florida Resource Center for Women and Children (FRCWC) provides domestic abuse and violence prevention, intervention, education and training services for individuals, families and policy makers. FRCWC serves all populations, regardless of gender, age, ethnicity or socioeconomic status. Here's what some have to say about FRCWC's efforts to break the cycle of abuse and violence:
Greg, Batterer's Intervention Program Participant
In this program I have learned so much. I have never, in my life, had this experience of coming together and sharing negative experiences and learning from each other on positive solutions on resolving our issues. …In my opinion, this should be a required program before obtaining a marriage license, or even being able to marry anyone.
Karen, Domestic Violence Workshop Participant
You truly are a master at what you do.  The reaction of the women certainly attests to that.  Not only was I personally helped by simply being in your presence (I still miss those original classes), but I watched the others at the table be transformed right before my eyes.  How enlightening to watch each woman's personal light bulb turn on; and I am personally very grateful for your assistance.
DB, Health-care Professionals Training Participant
Thank you so much for taking time from your busy schedule to encourage, enlighten and educate me. I appreciate you and all of your contributions you have made to enhance the betterment of so many. I believe we need more people in our communities like your organization that will continue to let their light shine and stay true to the mission and mandate given to accomplish. You all are a beacon of light that is shining and you will be a organization that will help guide and lead smaller satellite organizations find their way through the tunnel. I so appreciate all of your endeavors to think outside of the box by being creative in your proactive approach to advocacy for women.